Reportage from clippings of the world
After the last program, I received a message from Krakow: about the fact that the synodal synthesis has indeed been written, but the archbishop there is not going to publish it. Of course I have the text. And of course we will read it together. If you are curious about what the people of the Cracow archdiocese said at the synod, and what turned out to be so difficult to bear as to be unpublishable – I invite you to the program.
Pastor should have tenure – conclusions after Krakow synodal process
Criticism of politicized sermons and the level of catechesis, a call for a change in the parish model and greater involvement of the laity – these are some of the conclusions contained in the synod 's synthesis on synodality in the Cracow archdiocese.
– I was captivated by the realism of the statements. They are a testimony to the fact that we know what the Church is and that it is not easy to reform it, but we are able to outline prospects for the future," assesses the coordinator of the synod committee, Bishop Janusz Mastalski. Nearly 30% of diocesans participated in synodal consultations in the Cracow archdiocese at various levels. – Among the circles that participated in the synod, it is worth mentioning students, catechists, teachers, students, leaders of all movements and associations operating in the archdiocese. The topic was seriously approached by priests, all congregations and religious orders. Many responses and suggestions came from individuals via a form on the website," Bishop Mastalski enumerates.
The document summarizing the synod's work in the Cracow archdiocese distinguishes several main key themes: the parish, the family, pastoral care for children and youth, priests, prayer and liturgy, and contemporary challenges of the Church. Respondents stressed the need to take a critical look at the parish community model. Many believe that the parish in its current form is a relic.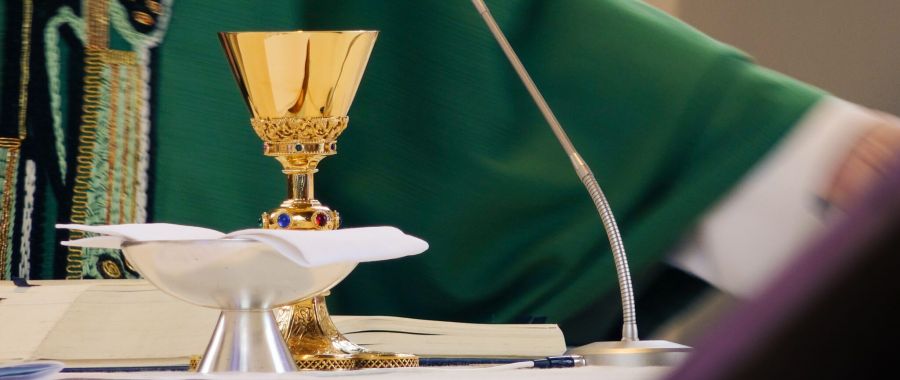 – People are mobile, they choose their own places of prayer, many do not identify with the community where they live. The parish in the territorial sense is dying out," comments Bishop Mastalski. Participants in the consultation pointed to the need for greater involvement of the laity and the expansion of their areas of responsibility, so that, for example, parish councils are more decisive and not "marginalized by pastors." Among other things, they postulated. tenure of pastors, greater transparency, especially in personnel and financial matters.
Quite a lot of criticism was levied in assessing the quality of the sermons. For example, overly long and convoluted homilies, lack of preparation for preaching, and politicization of sermons were pointed out. "Such politicization of the salvation message discourages the faithful from the Church. This is such an important problem that many respondents called for harsh punishments for political priests," the synodal synthesis reads. The quality and style of children's sermons were appreciated for this. Participants in the consultation signaled a lack of adequate pastoral proposals for families, the need to deepen their biblical formation and integration into the parish. There have been calls to revise Church teaching on the issue of non-sacramental unions. – Some have raised the need for their participation in the sacraments, while others have accused the approach to declaring a marriage invalid too loose, Bishop Mastalski notes.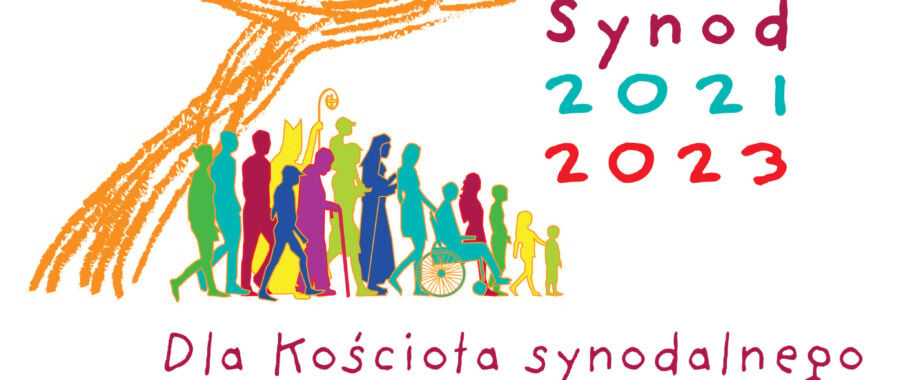 However, most concerns were raised about the quality of catechesis. – This is a crisis of upbringing. Young people feel that no one has any idea about them, and catechesis in many statements is time wasted," the hierarch reports. He adds that attention has also been drawn to the lack of ties between children and young people and the parish community. "Simply gathering and partying does not make a parish an attractive place for young people," the synod's summary reads. Respondents emphasize in passing the importance of good relationships with pastors and evangelistic mobilization of young people.
The document also touches on the level of liturgy, emphasizing the role of the existing school of ceremonialists and attention to the beauty of the liturgy in parishes. – This is a strength of our archdiocese," stresses Bishop Mastalski. Much controversy surrounds the approach to today's social challenges. Respondents accuse the Church of homophobia, xenophobia and lack of a loving attitude. Among the major problems he faces are the departure of young people from the Church, anti-clericalism, the alliance of altar and throne, and the "God yes, Church no" attitude.
Those who took part in the consultation appreciate the activities related to the problem of sexual abuse in the Church, but stress the slowness and lack of a coherent, substantive information campaign. In their view, the hierarchy is reacting too late or not at all to specific social issues emerging in the public space.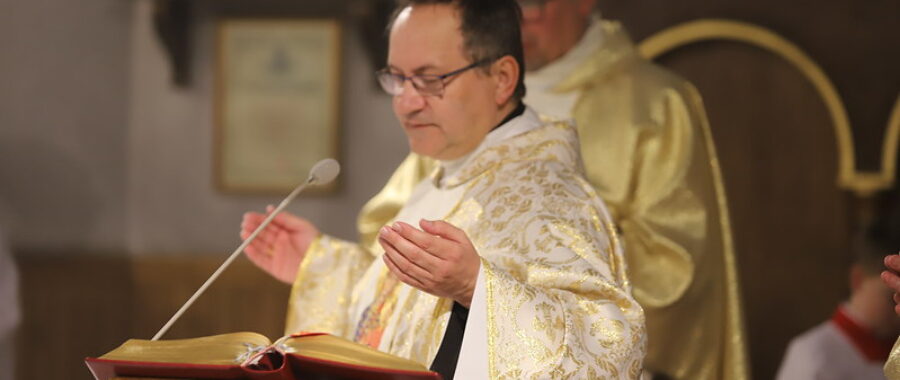 The auxiliary bishop of Krakow stresses that a "huge amount of material has been created forreflection and the formulation of new pastoral plans.", but it is not surprising material. – What is surprising are some of the proposals for different solutions," he adds. He also notes that the synod allowed many people to speak out for the first time about what they think about the Church. – I was captivated by the realism of these statements. They are a testimony to the fact that we know what the Church is, and we also know that it is not easy to reform it, but we are able to outline prospects for the future," he assesses. – The synod showed that the issue of the Church is not a clergy issue. The laymen have concrete proposals, which can bear good fruit. If we take these voices seriously, the coming years will be our archdiocese's entry into the path of the synodal Church, which is reforming itself from within," Bishop Mastalski concludes.
[Source:

https://misyjne.pl/proboszcz-powinien-miec-kadencje-wnioski-po-procesie-synodalnym-w-krakowie/

]
Summaries of the synodal process in other dioceses, parishes and the perspective of participants in synodal meetings
Uroczyste otwarcie synodu miało miejsce 17 października 2021 roku
w Katedrze Ełckiej. Mszy Świętej przewodniczył Ksiądz Biskup Jerzy Mazur, Biskup Ełcki. Homilię wygłosił Ksiądz Biskup Adrian Galbas, Biskup Pomocniczy Diecezji Ełckiej. W inauguracji uczestniczyli pracownicy Ełckiej Kurii Diecezjalnej, moderatorzy Wyższego Seminarium Duchownego Diecezji Ełckiej, przedstawiciele wszystkich dekanatów diecezji ełckiej, Osoby Życia Konsekrowanego, diakoni stali, seminarzyści, nadzwyczajni szafarze Komunii św., przedstawiciele wspólnot i ruchów kościelnych, oraz wierni świeccy. Biskup Ełcki we wprowadzeniu do Mszy św. zaznaczył, że jesteśmy zachęcani aby trwać mocno w wierze i wejść na drogę synodalną, aby razem kroczyć, aby przede wszystkim wsłuchiwać się w głos Ducha Świętego i wsłuchiwać się w głos ludzi, przez których Duch Święty mówi i podpowiada. W homilii Ksiądz Biskup Adrian Galbas wyjaśniał, że rozpoczynający się etap diecezjalny synodu jest okazją do wspólnego spojrzenia na Kościół, który tworzymy w parafiach, dekanatach, wspólnotach, w całej diecezji, jak również ma być okazją do postawienia sobie najprostszych z pytań: czy Kościół, który budujemy to ten, do budowania którego zaprasza nas Chrystus? Czy Kościół, który budujemy to ten, którego wzór znajdujemy w Ewangelii? A jeśli nie, albo nie całkiem, to dlaczego i co możemy, co powinniśmy i co musimy zrobić, aby uczynić go bardziej ewangelicznym? Przed błogosławieństwem Biskup Ełcki powołał do istnienia Diecezjalny Zespół Synodalny oraz wręczył Księdzu Rektorowi i wszystkim Księżom dziekanom świece synodalne. W niedzielę 24 października 2021 roku odbyła się inauguracja synodu we wszystkich parafiach diecezji ełckiej oraz wszystkich wspólnotach zakonnych.
Read more "
W parafii odbyły się cztery spotkania synodalne (5.11.2021, 11.12.2021, 15.01.2022, 20.02.2022). Poniżej umieszczono syntezę z tych spotkań.
Read more "
O synodzie pierwszy raz usłyszałem w październiku ubiegłego roku i już wtedy, nie do końca świadomy o co w nim jeszcze chodzi, wziąłem udział w spotkaniach synodalnych organizowanych w ramach spotkań liderów grup ruchu Mężczyźni św. Józefa. Niedługo potem, zostałem poproszony o organizację takich spotkań przez ks. Proboszcza własnej parafii. Organizacja spotkań wymusiła głębsze poznanie tematu i odkrycie tego, jak bardzo rozpoczęty synod jest potrzebny Kościołowi.
Read more "
Stwierdzam, że szczególną wartością w Kościele jest aktywna obecność duszpasterzy starających się zaktywizować tych parafian, którzy jeszcze przychodzą do świątyni. Skupiają się głównie na prowadzeniu duszpasterstwa sakramentów. Wartością są także wierni, którzy żyją we wspólnotach jak Święta Rodzina w pokorze, prostocie i uwielbieniu Boga, i w których drugi to Chrystus. Słabością natomiast jest zanik duszpasterstwa ewangelizacji, gdyż nie dostrzegam działań duszpasterzy wśród ludzi, którzy do świątyni przestali przychodzić.
Read more "